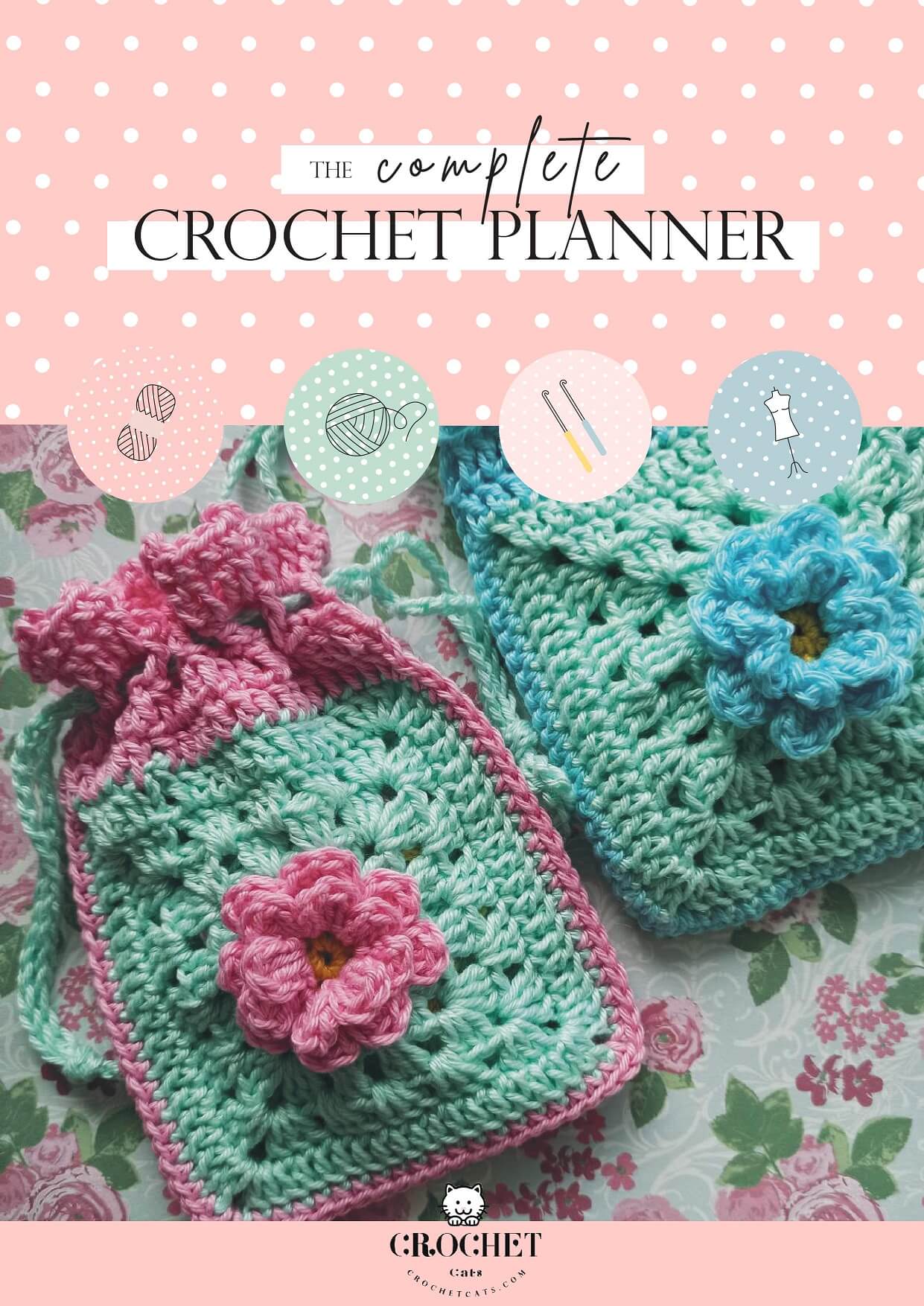 Download The Free Crochet Planner
31 pages
We are so excited to share this planner with you!
We hope you will find it very useful when you are planning your crochet project.
Organise your top priorities, daily goals, to-dos, appointments, water intake, meals and add notes.
Organise your weekly goals, add notes, track your habits.
Organise your projects month by month.
You can write down your project name, size, pattern, hook size, yarn details and a lot more.
Track your planned projects, work in progress, completed or cancelled ones.
Organise all your completed projects on one sheet.
Organise all your work in progress projects on one sheet.
Make your own yarn swatches. Write down your yarn details and attach a piece of yarn.
You will receive 31 pages that you can print on A4 or A5 pages.